Porta Potty Rental in Anaheim
Anaheim Best Portable Toilets Rental
Whether planning a music festival, hosting a sporting event, or managing a construction project, we understand the shared problem you face – the need for clean, convenient, and reliable restroom solutions. We know how crucial it is to provide comfortable facilities that meet the needs of your attendees or workers.
At Star Porta Potty, we pride ourselves on being the leading provider of porta-potty rentals in Anaheim. With our wide selection of porta-potty options, we have the perfect solution for any event or project. We cover you, from single portable toilet units to spacious restroom trailers.
Our top priority is your satisfaction, so we offer quality products that are easy to clean and set up quickly. We understand the importance of providing guests or workers a pleasant and hygienic experience.
Types of Porta Potty Rentals
Standard porta-potties provide a convenient solution for temporary sanitary requirements. These portable restrooms are intended to be efficient and convenient.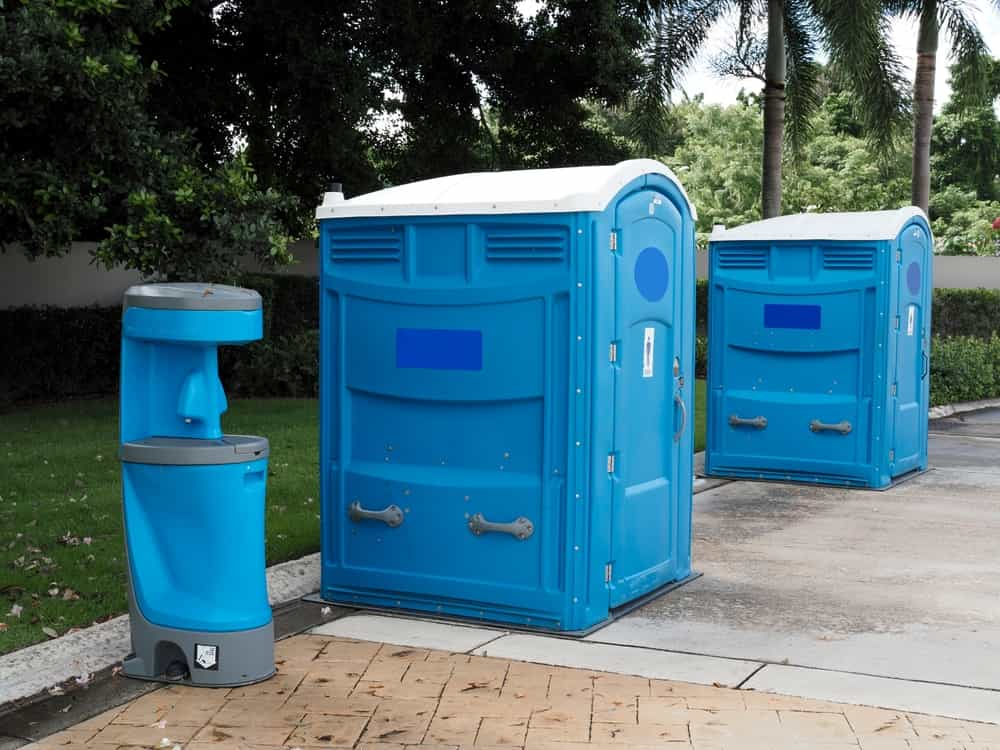 Our handicap portable toilets are built to satisfy the specific needs of impaired customers, with wide interiors, durable railings, and wheelchair accessible. Look through our inventory right now.
Our deluxe portable toilets provide the finest in comfort and convenience. Our units are designed to deliver a premium lavatory experience on the go, with exquisite designs, large interiors, and the best facilities
Our deluxe portable toilets provide the finest in comfort and convenience. Our units are designed to deliver a premium lavatory experience on the go, with exquisite designs, large interiors, and the best facilities
ADA-Compliant Units: Providing Access and Inclusion for All. Explore a wide choice of ADA-compliant units built to meet the Americans with Disabilities Act's accessibility criteria. 
Portable Toilets with Showers Experience ultimate convenience and hygiene with our portable toilets equipped with showers. Ideal for outdoor events, camping trips, and construction sites. 
Convenient and Clean Sanitation for Any Event. Our portable loo trailers provide clean and comfortable facilities on wheels, making them ideal for weddings, construction sites, outdoor festivals
What types of events can use porta potties?
Outdoor Festivals and Concerts: From music festivals to food fairs, porta potties are a must-have for outdoor events. They provide essential restroom facilities for attendees without the need for permanent structures.
Sporting Events: Whether it's a marathon, a soccer tournament, or a local sports event, porta potties ensure that athletes, staff, and spectators have access to clean and accessible restrooms.
Weddings and Receptions: Outdoor weddings and receptions often require additional restroom facilities. Porta-Potties offer a convenient solution to accommodate guests, ensuring a comfortable experience throughout the celebration.
Construction Sites: Construction projects can span weeks or months, and having proper restroom facilities for workers is crucial. Porta potties provide a hygienic and accessible option on construction sites, improving productivity and worker satisfaction.
Corporate Events and Conferences: From business conferences to corporate retreats, porta potties can supplement existing restroom facilities and prevent long lines or overcrowding during peak times.
Community Events: Whether it's a neighbourhood block party, a charity event, or a cultural festival, porta potties offer a practical solution for temporary restroom needs, ensuring a positive experience for attendees.
What are some tips for using a porta-potty?
Maintain Cleanliness: Before entering the porta-potty, check for cleanliness and ensure enough toilet paper and hand sanitiser are available. If necessary, clean the toilet seat with toilet paper before use.
Proper Hand Hygiene: After using the porta-potty, remember to wash your hands thoroughly with soap and water or use hand sanitizer if handwashing facilities are unavailable. This helps prevent the spread of germs and keeps you and others protected.
Dispose of Waste Responsibly: Use the designated waste container inside the porta-potty to dispose of toilet paper and other waste. Avoid throwing trash or personal items into the toilet to prevent blockages and maintain proper functionality.
Be Mindful of Odors: Close the porta-potty door properly after use to minimize unpleasant odours. Some porta-potties also come with air fresheners or deodorizers, so make sure to use them if available.
Respect the Facility: Treat the porta-potty with respect and consideration for the next user. Avoid vandalism, graffiti, or damaging the porta-potty in any way. Remember that it is a shared facility meant to provide convenience to everyone.
Area We Serve in California
History of Anaheim
Anaheim was founded in 1857 by a group of German immigrants who established a colony in the area. Originally, it was an agricultural community known for its vineyards and citrus groves. The fertile soil and favorable climate made it an ideal location for farming. One significant event in Anaheim's history was the establishment of Disneyland in 1955. Walt Disney himself chose this city as the home for his iconic theme park, forever transforming Anaheim into a world-renowned tourist destination. Disneyland became a symbol of joy and imagination, attracting visitors from all over the globe. Over the years, Anaheim has continued to grow and evolve. It has expanded beyond its agricultural roots and developed into a bustling city with a diverse economy. Today, it is not only known for its theme parks but also for its sports teams, convention center, and vibrant entertainment district.