Porta Potty Rental in San Bernardino
San Bernardino Best Portable Toilets Rental
Are you planning an event or undertaking a construction project in San Bernardino? If so, you've come to the right place! Introducing Star Porta Potty, your ultimate solution for all your portable sanitation needs.

Imagine you're hosting a big outdoor event or overseeing a construction site, and suddenly, nature calls. But wait, there are no restroom facilities nearby! What do you do? Don't let this common problem ruin your day or compromise hygiene and comfort. We have the perfect solution for you.

At Star Porta Potty, we understand your challenges when providing clean and convenient restroom facilities for your guests or workers. We know the importance of maintaining hygiene and ensuring a pleasant experience for everyone involved. That's why we offer many porta-potty options tailored to your needs.
Types of Porta Potty Rentals
Standard porta-potties provide a convenient solution for temporary sanitary requirements. These portable restrooms are intended to be efficient and convenient.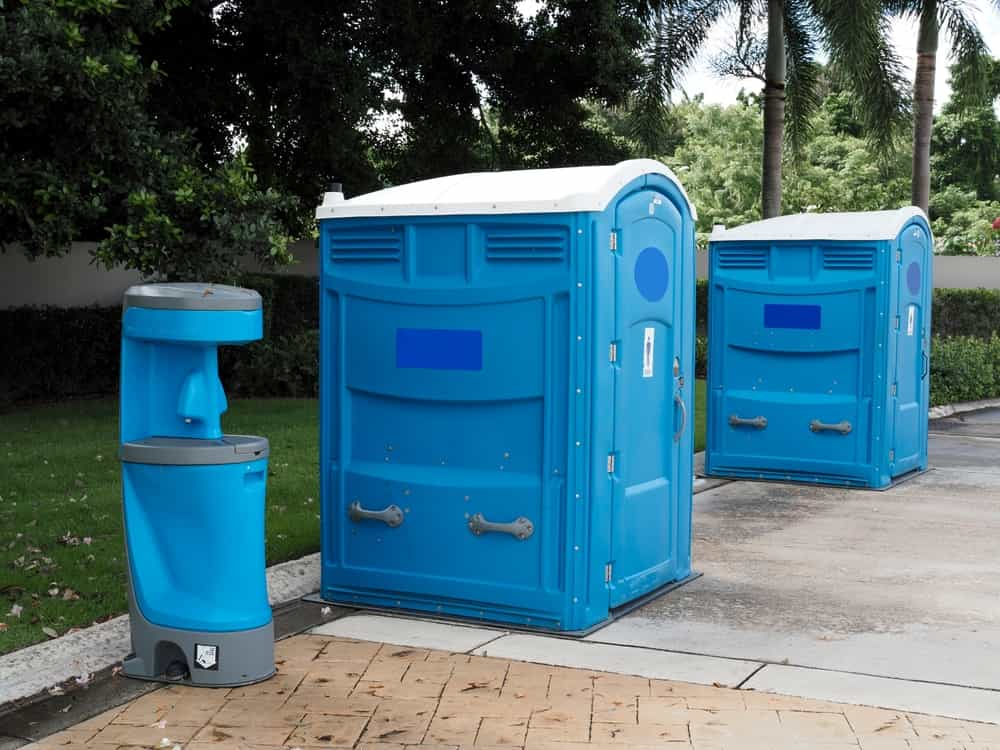 Our handicap portable toilets are built to satisfy the specific needs of impaired customers, with wide interiors, durable railings, and wheelchair accessible. Look through our inventory right now.
Our deluxe portable toilets provide the finest in comfort and convenience. Our units are designed to deliver a premium lavatory experience on the go, with exquisite designs, large interiors, and the best facilities
Our deluxe portable toilets provide the finest in comfort and convenience. Our units are designed to deliver a premium lavatory experience on the go, with exquisite designs, large interiors, and the best facilities
ADA-Compliant Units: Providing Access and Inclusion for All. Explore a wide choice of ADA-compliant units built to meet the Americans with Disabilities Act's accessibility criteria. 
Portable Toilets with Showers Experience ultimate convenience and hygiene with our portable toilets equipped with showers. Ideal for outdoor events, camping trips, and construction sites. 
Convenient and Clean Sanitation for Any Event. Our portable loo trailers provide clean and comfortable facilities on wheels, making them ideal for weddings, construction sites, outdoor festivals
Benefits Porta Potty Rental in San Bernardino
Convenience: With porta potties strategically placed at your event or construction site, you can provide easy access to restroom facilities for your guests or workers. No more long walks or inconvenient trips to find a restroom!
Hygiene: Maintaining proper sanitation is crucial to ensure your guests' or workers' well-being and comfort. Porta potties have essential features like hand sanitizers and proper waste disposal systems, promoting cleanliness and hygiene.
Versatility: Porta potties come in various sizes and styles to accommodate different event or construction site requirements. Whether you need a single unit or multiple units, there is a porta-potty solution to meet your specific needs.
Time and Cost Savings: Renting porta potties eliminates the need to construct permanent restroom facilities, saving you time and money. While leaving the restroom logistics to the professionals, you can focus on other important aspects of your event or project.
Environmental Friendliness: Porta-potty rental promotes eco-friendly practices using efficient waste management systems. These systems ensure proper disposal and minimize the impact on the environment.
Locations we Serve in California
San Bernardino Neighborhoods
History of San Bernardino
San Bernardino's history dates back to the early 19th century when it was established as a Spanish mission in 1810. It was named after Saint Bernardino of Siena and became an essential outpost along the historic El Camino Real, the Royal Road. The city played a significant role in the development of Southern California, serving as a vital transportation hub during the Gold Rush era. One of the pivotal moments in San Bernardino's history was the arrival of the Southern Pacific Railroad in the 1870s. This led to rapid growth and transformed the city into a bustling center for commerce and industry. The citrus industry flourished, with orange groves covering the surrounding area and becoming a symbol of San Bernardino. San Bernardino also holds a special place in the history of Route 66, the iconic highway that connected the Midwest to the West Coast. The city became a popular stop along this historic route, attracting travelers and boosting its economy.