Best Porta Potty Rentals in Kansas City, Kansas
Best Porta Potty Rentals in Kansas City, Kansas
In the dynamic city of Kansas City, the need for reliable and sanitary portable restroom solutions is ever-present. Whether it's a construction project, a wedding, or a music festival, porta potty rentals are an indispensable service. You can check out the quality of service offered by Star Porta Potty rentals, and their cleaning service.
Types of Porta Potty Rentals
Standard porta-potties provide a convenient solution for temporary sanitary requirements. These portable restrooms are intended to be efficient and convenient.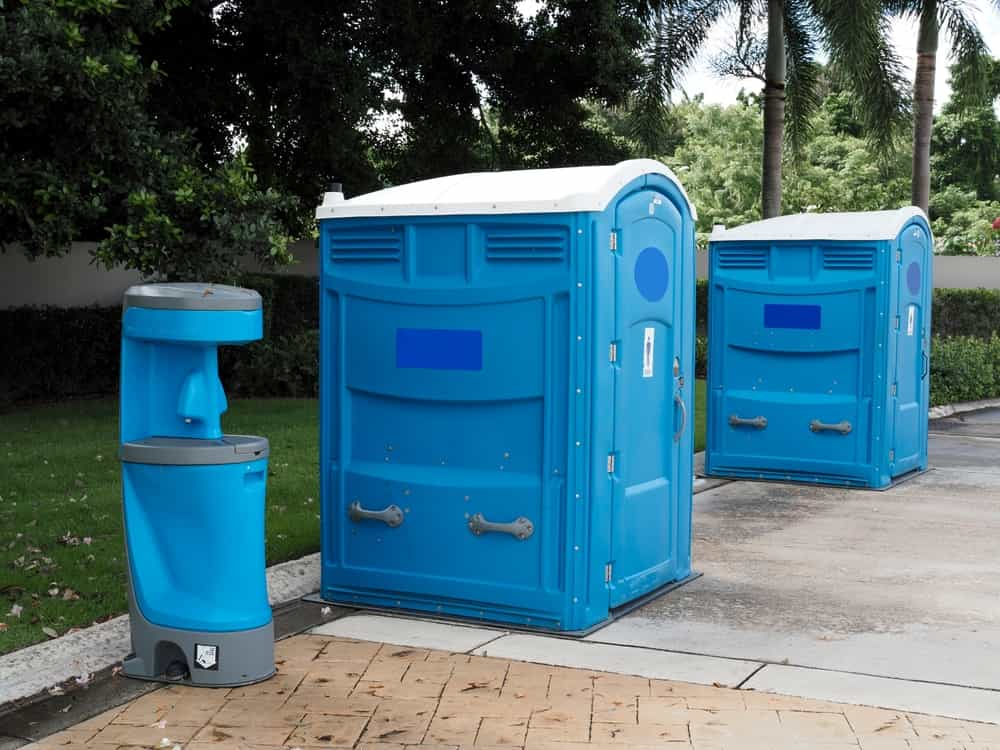 Our handicap portable toilets are built to satisfy the specific needs of impaired customers, with wide interiors, durable railings, and wheelchair accessible. Look through our inventory right now.
Our deluxe portable toilets provide the finest in comfort and convenience. Our units are designed to deliver a premium lavatory experience on the go, with exquisite designs, large interiors, and the best facilities
Our deluxe portable toilets provide the finest in comfort and convenience. Our units are designed to deliver a premium lavatory experience on the go, with exquisite designs, large interiors, and the best facilities
ADA-Compliant Units: Providing Access and Inclusion for All. Explore a wide choice of ADA-compliant units built to meet the Americans with Disabilities Act's accessibility criteria. 
Portable Toilets with Showers Experience ultimate convenience and hygiene with our portable toilets equipped with showers. Ideal for outdoor events, camping trips, and construction sites. 
Convenient and Clean Sanitation for Any Event. Our portable loo trailers provide clean and comfortable facilities on wheels, making them ideal for weddings, construction sites, outdoor festivals
Portable Toilet Rental Services in Kansas
Our regular porta potties are the most common and cost-effective solution for most events or construction sites. They come equipped with toilet paper dispensers and hand sanitizers, providing basic sanitation needs. These standard units are OSHA compliant and comes with flush sinks, handwashing stations, and shower trailers for quests.
Kansas City's Deluxe Porta Potty
For those seeking a bit more comfort, our deluxe porta potties offer additional amenities than a single-unit portable toilets. These units come with a sink, mirror, and a more spacious interior, providing a more comfortable experience for users. These are usually prepared for special occasions that requires bathroom trailers and portable sinks.
ADA Handicap Accessible Porta Potty
We believe in inclusivity, which is why we offer ADA Handicap Accessible porta potties. These units are designed to accommodate individuals with disabilities, featuring larger interiors and handrails for added safety and convenience.
Luxury Trailer Porta Potty In Kansas City
Kansas City's high-end events or situations that may require a luxurious restroom experience, our luxury trailer porta potties are the perfect solution. They come equipped with flushing toilets, sinks with running water, mirrors, and even air conditioning or heating.
Portable Restroom Rentals for Construction Sites
Construction sites are one of the most common places where porta potties are needed. We provide reliable and clean portable toilets that can withstand the demands of a busy construction site. These portable restroom trailers can help construction workers to work on the project without worrying about sanitation and hygiene.
From outdoor weddings to corporate events, we offer a range of porta potties to suit your needs. Our deluxe and luxury units are particularly popular for such occasions. These special events should have a range of sanitary standard units that come equipped with handwashing stations, shower trailers, or portable bathroom rentals.
Your Source for Portable Toilets in Kansas City, MO
We are proud to be a leading provider of portable toilets in Kansas City, MO. Our commitment to quality service and customer satisfaction sets us apart from the rest.
What our Kansas City Customers are Saying
Our customers in Kansas City appreciate our reliable service, clean units, and responsive customer service. We are dedicated to ensuring that our customers' needs are met and expectations exceeded.
We pride ourselves on our commitment to quality, reliability, and customer satisfaction. Our units are clean, well-maintained, and equipped with all the necessary amenities. We handle delivery, setup, and removal, allowing you to focus on your event or project.
Porta potty rentals are an essential part of planning any outdoor event or project in Kansas City, Missouri. With a variety of types available, and flexible rental periods, we are your go-to experts for all your porta potty needs. Kansas City, with its rich history and vibrant culture, is a city that hosts numerous events throughout the year. Whether you're planning an event in this bustling city or setting up a construction site, remember that porta potty rentals are an essential part of planning. They ensure your guests or workers have access to clean, convenient restroom facilities, contributing to the success of your event or project.
Locations we Serve in Wichita
Kansas City, Kansas, often referred to as KCK, has a rich history that dates back to its establishment in the 19th century. The city played a significant role in westward expansion and the growth of the American frontier. It was founded in 1868 and quickly became a vital hub for commerce, thanks to its location along the Missouri River and its proximity to the border with Missouri. The Kansas City Stockyards, which opened in the late 1800s, solidified the city's position as a major livestock and meatpacking center.
In recent decades, efforts have been made to revitalize the city, including the development of the Village West entertainment district and the Kansas Speedway. Today, KCK is known for its cultural diversity, with a rich mix of ethnic communities, and it continues to evolve as a center for commerce, culture, and history in the heart of the American Midwest.