Porta Potty Rental in Islip
Islip Best Portable Toilets Rental
Having reliable and convenient restroom facilities is crucial when planning an event or project in Islip. Star Porta Potty is here to provide top-quality porta-potty rentals in Islip, ensuring that you and your guests can access clean and functional restrooms wherever you need them. Whether you're organizing a wedding, a construction site, or a public gathering, we have the perfect portable toilet solution to meet your needs.
Types of Porta Potty Rentals
Standard porta-potties provide a convenient solution for temporary sanitary requirements. These portable restrooms are intended to be efficient and convenient.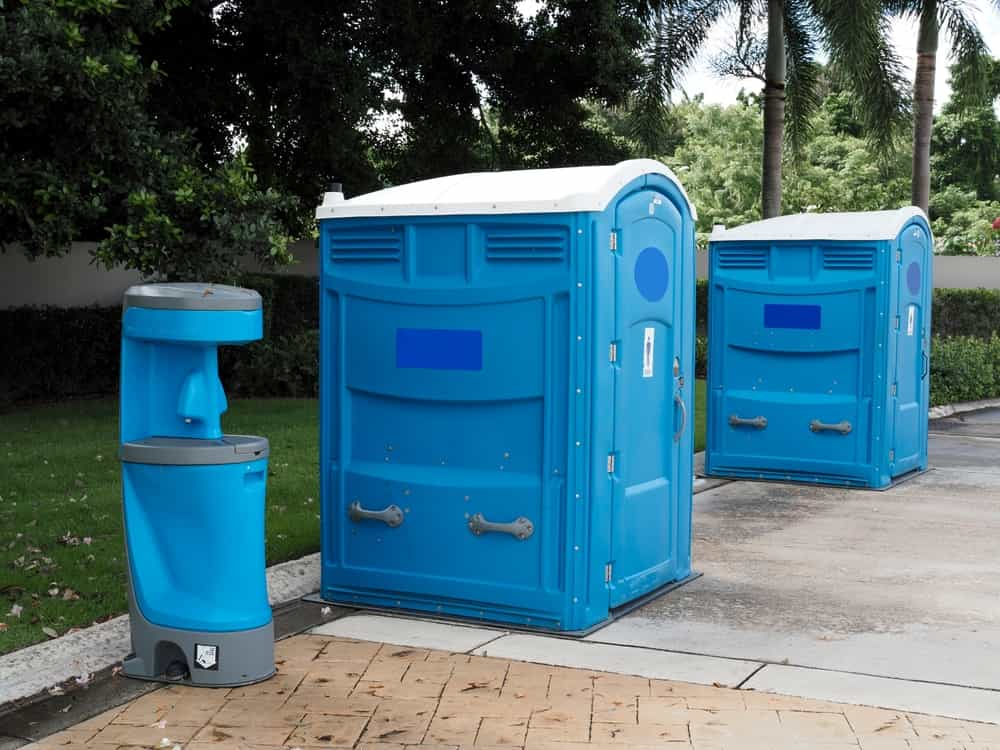 Our handicap portable toilets are built to satisfy the specific needs of impaired customers, with wide interiors, durable railings, and wheelchair accessible. Look through our inventory right now.
Our deluxe portable toilets provide the finest in comfort and convenience. Our units are designed to deliver a premium lavatory experience on the go, with exquisite designs, large interiors, and the best facilities
Our deluxe portable toilets provide the finest in comfort and convenience. Our units are designed to deliver a premium lavatory experience on the go, with exquisite designs, large interiors, and the best facilities
ADA-Compliant Units: Providing Access and Inclusion for All. Explore a wide choice of ADA-compliant units built to meet the Americans with Disabilities Act's accessibility criteria. 
Portable Toilets with Showers Experience ultimate convenience and hygiene with our portable toilets equipped with showers. Ideal for outdoor events, camping trips, and construction sites. 
Convenient and Clean Sanitation for Any Event. Our portable loo trailers provide clean and comfortable facilities on wheels, making them ideal for weddings, construction sites, outdoor festivals
Factors to Consider When Renting a
Porta Potty in Islip
Rental Duration: Determine how long you will need the porta potty rental. Consider the duration of your event or project to ensure you have the restrooms available for the necessary period.
Number of Units Needed: Calculate the number of porta potties required based on the expected attendance or the size of your crew. As a general guideline, plan for one unit per 50-75 people for a full-day event.
Budget: Determine your budget for porta potty rentals in Islip. Star Porta Potty offers competitive pricing options to suit various budgets, ensuring you can find a solution that meets your needs without exceeding your financial limits.
Location and Accessibility: Consider the location where the porta potties will be placed. Ensure that they are easily accessible for guests or workers, and there is sufficient space for the units to be set up.
What to Expect From Local Portable Toilet Companies in Islip
Quality and Cleanliness: Local portable toilet companies in Islip, like Star Porta Potty, prioritize cleanliness and quality. They ensure that the porta potties are thoroughly cleaned, sanitized, and well-maintained before each rental.
Timely Delivery and Pickup: Reliable companies in Islip understand the importance of punctuality. They will deliver the porta potties to your desired location on time and efficiently pick them up once your event or project is complete.
Excellent Customer Service: Local porta potty rental companies in Islip prioritize customer satisfaction. They are responsive to inquiries, provide assistance in selecting the right porta potty options, and offer reliable support throughout the rental process.
Area We Serve in New York
History of Islip
Islip is located in Suffolk County, New York, with a rich history dating back to the late 17th century. Officially founded in 1683, Islip has played a significant role in various industries, including farming, fishing, and shipbuilding. The town was also an important transportation hub, with the Great South Bay as a vital waterway for trade and commerce. Today, Islip is a vibrant community that blends historic charm with modern amenities. Visitors can enjoy beautiful beaches, parks, and nature preserves, making it a popular destination for outdoor enthusiasts. Historical landmarks like the Islip Grange and the South Side Sportsmen's Club provide glimpses into the town's past. For all your portable restroom needs in Islip, including portable toilet rentals, quality service, and a variety of porta-potty options, trust Star Porta Potty. Contact us today to learn more about our services and rental costs and reserve the perfect porta-potty units for your upcoming event or project.