Porta Potty Rental in Lubbock
Lubbock Best Portable Toilets Rental
Welcome to the comprehensive guide to porta potty rental services in Lubbock County, Texas! Whether you're organizing an outdoor event, working on a construction project, or planning a special occasion, having clean and convenient restroom facilities is essential.
At Star Porta Potty, we understand the importance of reliable and hygienic portable toilets, and we are here to cater to all your restroom needs in Lubbock County and beyond.
Types of Porta Potty Rentals
Standard porta-potties provide a convenient solution for temporary sanitary requirements. These portable restrooms are intended to be efficient and convenient.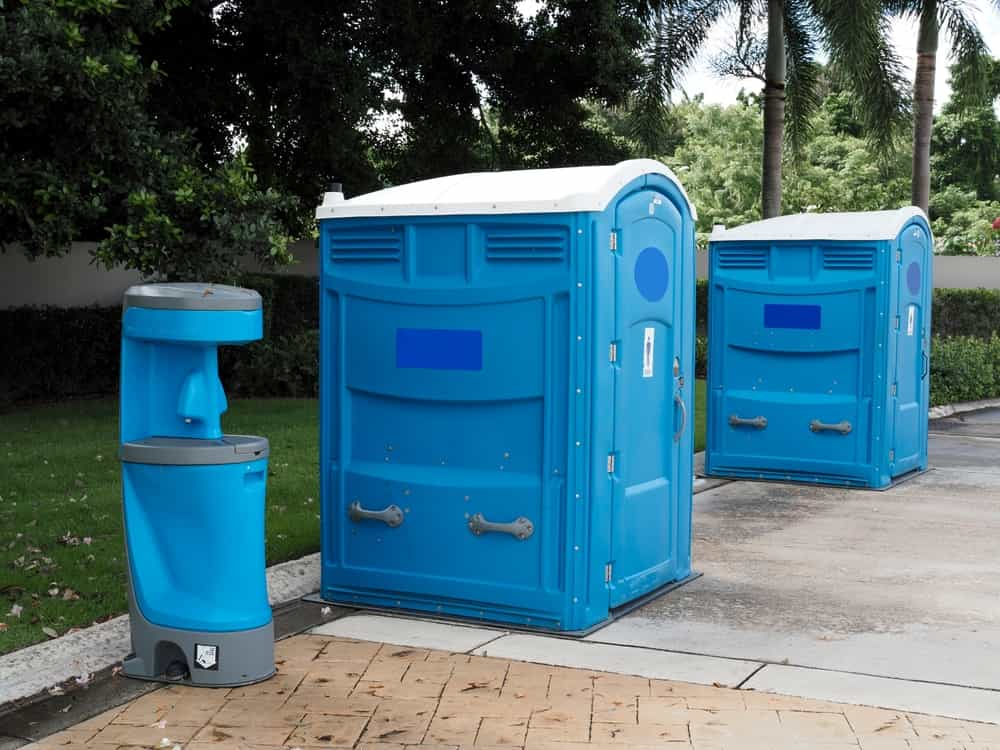 Our handicap portable toilets are built to satisfy the specific needs of impaired customers, with wide interiors, durable railings, and wheelchair accessible. Look through our inventory right now.
Our deluxe portable toilets provide the finest in comfort and convenience. Our units are designed to deliver a premium lavatory experience on the go, with exquisite designs, large interiors, and the best facilities
Our deluxe portable toilets provide the finest in comfort and convenience. Our units are designed to deliver a premium lavatory experience on the go, with exquisite designs, large interiors, and the best facilities
ADA-Compliant Units: Providing Access and Inclusion for All. Explore a wide choice of ADA-compliant units built to meet the Americans with Disabilities Act's accessibility criteria. 
Portable Toilets with Showers Experience ultimate convenience and hygiene with our portable toilets equipped with showers. Ideal for outdoor events, camping trips, and construction sites. 
Convenient and Clean Sanitation for Any Event. Our portable loo trailers provide clean and comfortable facilities on wheels, making them ideal for weddings, construction sites, outdoor festivals
Popular Uses for Portable Toilets in
Lubbock County, Texas
Portable toilets have a wide range of applications in Lubbock County, Texas, catering to diverse needs and events. Here are some popular uses for porta-potty rentals:
Outdoor Festivals and Concerts: Lubbock County hosts numerous outdoor festivals and concerts throughout the year. Portable toilets provide attendees with convenient and accessible restroom options, enhancing their overall experience.

Construction and Job Sites: Construction projects require functional and hygienic restroom facilities for the workforce. Portable toilets on job sites ensure that workers have access to clean and easily accessible restrooms, promoting productivity and maintaining a healthy work environment.

Sports Events and Tournaments: Lubbock County boasts a vibrant sports scene, with various tournaments and events taking place. Portable toilets offer athletes, coaches, and spectators a reliable and convenient solution for their restroom needs.

Weddings and Special Events: Celebrating weddings and special events in picturesque outdoor venues is a popular choice in Lubbock County. Portable toilets provide essential restroom facilities for guests, ensuring comfort and convenience throughout the event.
Locations we Serve in Texas
History of Lubbock County, Texas
Lubbock County, located in the western part of Texas, has a rich history that is worth exploring. The county was officially established in 1876 and named after Thomas Saltus Lubbock, a Confederate colonel and Texas Ranger. Throughout its history, Lubbock County has played a significant role in the development of Texas. The city of Lubbock, the county seat, was founded in 1890 and grew rapidly due to its favorable location along the railroad. Over the years, Lubbock County has witnessed remarkable growth and transformation, becoming a thriving hub for agriculture, education, and technological advancements. Today, Lubbock County is home to various attractions and landmarks that reflect its history. Visitors can explore the National Ranching Heritage Center, which showcases the region's ranching heritage, or delve into the cultural offerings of the Museum of Texas Tech University. Additionally, the Lubbock Lake Landmark provides insight into the area's archaeological significance, with evidence of human habitation dating back thousands of years. Lubbock County's rich history, coupled with its modern amenities and vibrant community, make it a fascinating destination to visit and explore.