Porta Potty Rental in Denver
Best Porta Potty Rentals in Denver
Looking for a porta-potty rental in Denver? Whether planning a construction project, outdoor event, or anything in between, finding the right portable restroom solution can be a real hassle. But worry not because Star Porta Potty has got you covered!
Like most people, you don't want to deal with the inconvenience of not having a bathroom nearby. Fortunately, our porta-potty rentals can provide a simple and cost-effective solution.
At Star Porta Potty, we understand your need for quality portable sanitation services. Our experienced team provides various options for all your portable restroom needs. From standard units to luxury portable toilets, we have something for everyone.
We know that finding the right porta-potty rental company can be a daunting task. We offer exceptional customer service, competitive pricing, and high-quality products. You can trust us to care for your needs and exceed your expectations.
Types of Porta Potty Rentals
Standard porta-potties provide a convenient solution for temporary sanitary requirements. These portable restrooms are intended to be efficient and convenient.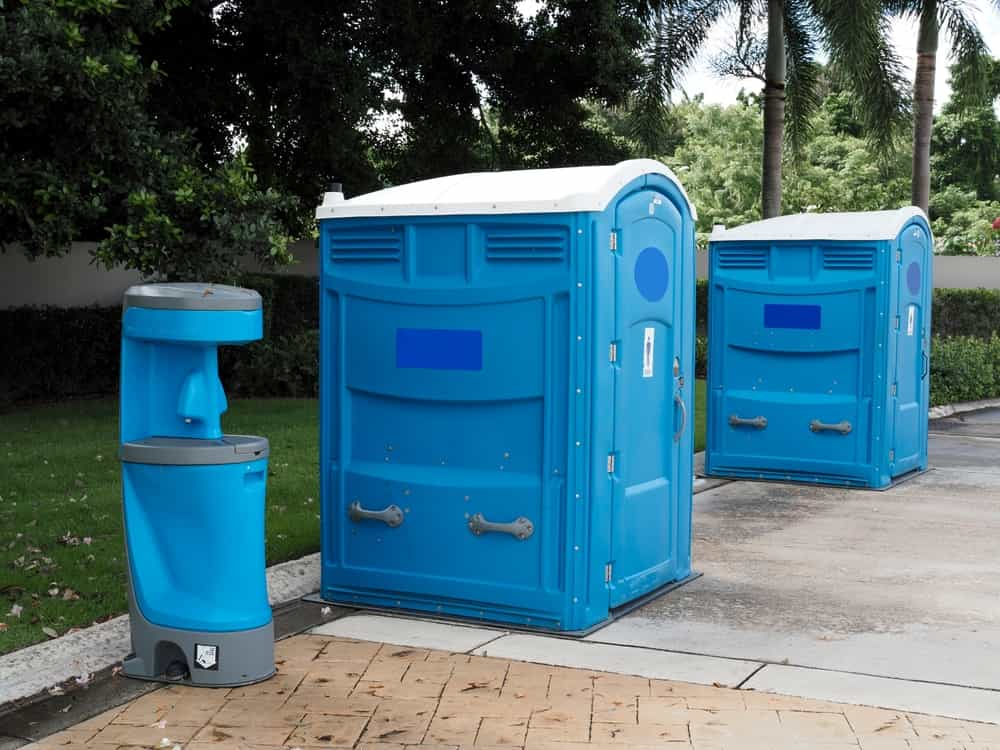 Our handicap portable toilets are built to satisfy the specific needs of impaired customers, with wide interiors, durable railings, and wheelchair accessible. Look through our inventory right now.
Our deluxe portable toilets provide the finest in comfort and convenience. Our units are designed to deliver a premium lavatory experience on the go, with exquisite designs, large interiors, and the best facilities
Our deluxe portable toilets provide the finest in comfort and convenience. Our units are designed to deliver a premium lavatory experience on the go, with exquisite designs, large interiors, and the best facilities
ADA-Compliant Units: Providing Access and Inclusion for All. Explore a wide choice of ADA-compliant units built to meet the Americans with Disabilities Act's accessibility criteria. 
Portable Toilets with Showers Experience ultimate convenience and hygiene with our portable toilets equipped with showers. Ideal for outdoor events, camping trips, and construction sites. 
Convenient and Clean Sanitation for Any Event. Our portable loo trailers provide clean and comfortable facilities on wheels, making them ideal for weddings, construction sites, outdoor festivals
Affordable Porta Potty Rentals in Denver, CO
If you're planning an outdoor event or have a construction site in Denver, CO, you're likely considering renting portable toilets. While you want to provide the necessary sanitation facilities, you also want to stay within budget. That's where Star Porta Potty comes in, offering affordable porta-potty rentals in Denver, CO.
Our porta potty rental prices are competitive, and we offer various options to meet your needs and budget. From standard porta potties to deluxe units, we have various options available. We also offer flexible rental terms to ensure you have the porta potty for the duration you require without paying for extra days.
Types of Portable restrooms Rentals in Denver
Here are the most popular types of portable restrooms rentals in Denver that you can choose from:
Star Porta Potty Serving the Greater Denver Area
If you're looking for reliable portable restroom rental services in the Greater Denver Area, look no further than Star Porta Potty. We are committed to providing high-quality portable restroom solutions for any event or construction site. Whether you need a single unit or a large fleet, we can accommodate your needs with affordable and reliable options.
At Star Porta Potty, we understand the importance of cleanliness and hygiene regarding portable restrooms. That's why we ensure that all our units are thoroughly cleaned and sanitized before and after each use. We also offer regular maintenance services to ensure your restrooms are always in top condition.
Our experienced team is dedicated to providing exceptional customer service and support, so you can rest assured that your needs will be met professionally and efficiently. We pride ourselves on our fast delivery times and flexible scheduling options, so you can get the portable restrooms you need when needed.
Denver, Colorado, is a vibrant and bustling city with a rich history dating back to the Old West. Originally founded in 1858 during the Pike's Peak Gold Rush, Denver was a small mining town that quickly grew into a thriving city thanks to its central location and access to the railroad.
Over the years, Denver has been home to many significant events and figures. It served as a major hub during the transcontinental railroad's construction and became the state capital of Colorado in 1876, the same year that Colorado became a state.
In the early 1900s, Denver experienced a significant period of growth, with the construction of the Moffat Tunnel and the expansion of the city's streetcar system. Denver also hosted several national political conventions during this time, including the Democratic National Convention in 1908 and 1912.
Frequently Asked Questions