Porta Potty Rental in Corpus Christi
Corpus Christi Best Portable Toilets Rental
When organizing an event or working on a project in Corpus Christi, Texas, ensuring proper restroom facilities is essential for the comfort and convenience of attendees or workers. Portable toilets, also known as porta-potties, offer a practical and cost-effective solution to meet temporary restroom needs.
Star Porta Potty is dedicated to providing reliable porta-potty rentals in Corpus Christi, offering a variety of options to suit different requirements. With clean and well-maintained portable toilets, we aim to enhance your event or project by providing convenient and accessible restroom solutions.
Types of Porta Potty Rentals
Standard porta-potties provide a convenient solution for temporary sanitary requirements. These portable restrooms are intended to be efficient and convenient.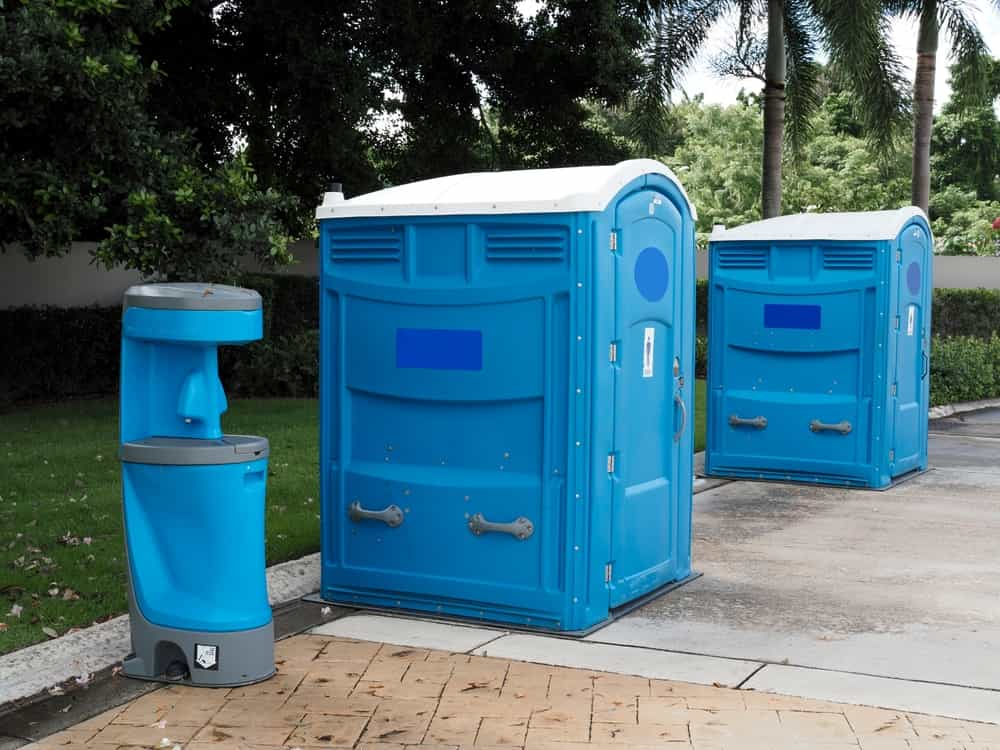 Our handicap portable toilets are built to satisfy the specific needs of impaired customers, with wide interiors, durable railings, and wheelchair accessible. Look through our inventory right now.
Our deluxe portable toilets provide the finest in comfort and convenience. Our units are designed to deliver a premium lavatory experience on the go, with exquisite designs, large interiors, and the best facilities
Our deluxe portable toilets provide the finest in comfort and convenience. Our units are designed to deliver a premium lavatory experience on the go, with exquisite designs, large interiors, and the best facilities
ADA-Compliant Units: Providing Access and Inclusion for All. Explore a wide choice of ADA-compliant units built to meet the Americans with Disabilities Act's accessibility criteria. 
Portable Toilets with Showers Experience ultimate convenience and hygiene with our portable toilets equipped with showers. Ideal for outdoor events, camping trips, and construction sites. 
Convenient and Clean Sanitation for Any Event. Our portable loo trailers provide clean and comfortable facilities on wheels, making them ideal for weddings, construction sites, outdoor festivals
Special Occasions and Events Requiring Portable
Toilets in Nueces County
Outdoor Festivals and Concerts: Corpus Christi is known for its vibrant cultural events and festivals. From music festivals to food fairs, these outdoor gatherings attract a large number of people. Portable toilets ensure convenient and accessible restroom options for attendees, enhancing their overall experience.
Weddings and Celebrations: Outdoor weddings and celebrations often lack permanent restroom facilities. Renting portable toilets provides a practical solution to ensure the comfort and convenience of guests throughout the event. Portable toilets can be customized to match the aesthetics of the occasion.
Construction Sites: Construction projects in Corpus Christi require temporary restroom facilities for workers. Portable toilets offer a hygienic and convenient solution, promoting a healthy and productive work environment.
Sports Events: Sporting events, whether it's a local game or a larger tournament, require adequate restroom facilities for athletes, staff, and spectators. Portable toilets can be strategically placed around the venue to cater to the restroom needs of participants and attendees.
Affordable Price Options for Portable Toilets in Corpus Christi
Star Porta Potty understands the importance of budget-friendly options for porta-potty rentals. We offer competitive pricing to suit various budgets without compromising on quality and cleanliness. Factors that may affect the rental price include the type and quantity of portable toilets, rental duration, and additional services required. By discussing your specific needs with our team, we can provide you with affordable price options for your portable toilet rental in Corpus Christi.
Locations we Serve in Texas
Corpus Christi Neighborhoods
History of Corpus Christi
Corpus Christi, located on the Gulf Coast of Texas, has a rich and diverse history. The area was inhabited by Native American tribes for thousands of years before the Spanish explorers arrived in the 16th century. The city's name, which means "Body of Christ" in Latin, reflects its strong Catholic heritage. Corpus Christi grew as a trading port and naval base in the 19th and 20th centuries. It played a significant role in World War II as a base for military training and deployment. Today, the city is known for its beautiful beaches, vibrant arts scene, and as the gateway to the Padre Island National Seashore.
Corpus Christi Top Sights