Porta Potty Rental in Stockton
Stockton Best Portable Toilets Rental
Are you tired of dealing with restroom woes at your outdoor events or construction sites in Stockton? Say goodbye to those inconveniences and welcome a hassle-free solution with Star Porta Potty! We understand the importance of clean, accessible, and reliable restroom facilities, no matter the occasion.
At Star Porta Potty, we are the leading provider of portable sanitation services in the United States. We aim to simplify your life by offering a wide selection of porta-potty options tailored to your needs. Whether you're hosting a small gathering or organizing a large-scale construction project, we have you covered.
Types of Porta Potty Rentals
Standard porta-potties provide a convenient solution for temporary sanitary requirements. These portable restrooms are intended to be efficient and convenient.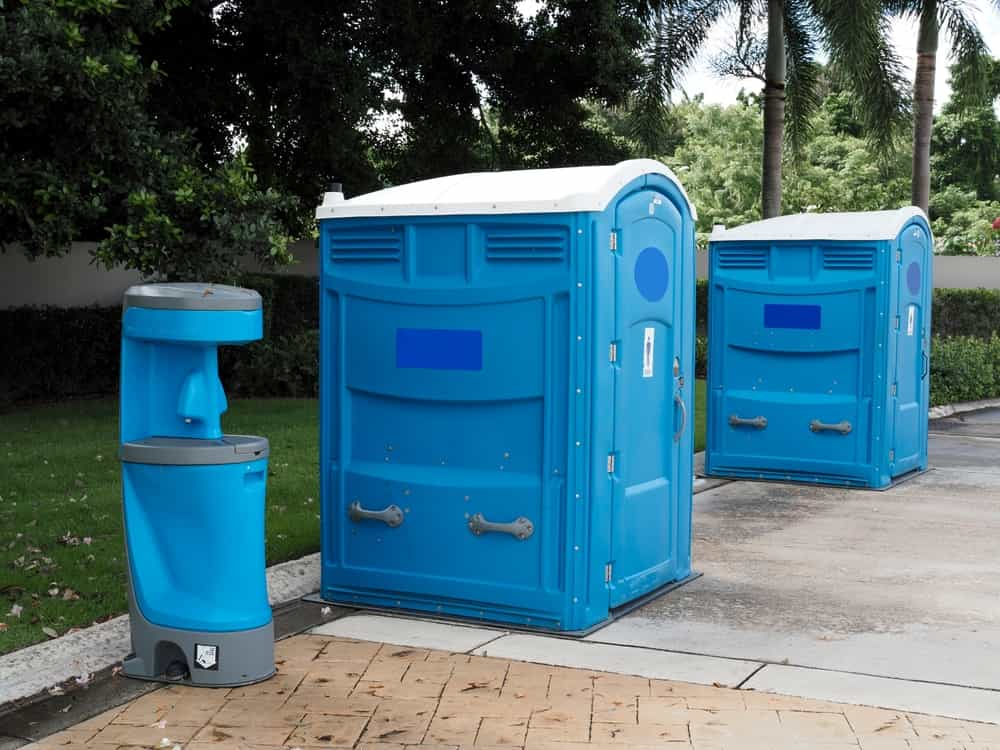 Our handicap portable toilets are built to satisfy the specific needs of impaired customers, with wide interiors, durable railings, and wheelchair accessible. Look through our inventory right now.
Our deluxe portable toilets provide the finest in comfort and convenience. Our units are designed to deliver a premium lavatory experience on the go, with exquisite designs, large interiors, and the best facilities
Our deluxe portable toilets provide the finest in comfort and convenience. Our units are designed to deliver a premium lavatory experience on the go, with exquisite designs, large interiors, and the best facilities
ADA-Compliant Units: Providing Access and Inclusion for All. Explore a wide choice of ADA-compliant units built to meet the Americans with Disabilities Act's accessibility criteria. 
Portable Toilets with Showers Experience ultimate convenience and hygiene with our portable toilets equipped with showers. Ideal for outdoor events, camping trips, and construction sites. 
Convenient and Clean Sanitation for Any Event. Our portable loo trailers provide clean and comfortable facilities on wheels, making them ideal for weddings, construction sites, outdoor festivals
Quality of Service Offered in Stockton
Helpful Staff Members: Our team of friendly and knowledgeable staff is always ready to assist you. From choosing the right portable toilets for your event to guiding usage and maintenance, we're here to help.
Clean and Well-Maintained Restrooms: We understand the importance of cleanliness. That's why our portable toilets are meticulously cleaned and regularly maintained to ensure a hygienic environment for your guests.
Air Conditioning Available on Certain Models: We go the extra mile to enhance your comfort. Our premium portable toilet units are air-conditioned, offering a refreshing and pleasant experience, especially during the hot summer.
A washing Station for Handwashing is Provided On-Site: We prioritize hygiene and handwashing. Each of our portable toilet rentals is equipped with a dedicated handwashing station, allowing your guests to maintain proper hand hygiene conveniently.
Benefits of Using a Porta Potty Rental in Stockton
Convenience: With a porta-potty rental, you can provide restroom facilities on-site, eliminating the need for guests or workers to leave the area to find a restroom.
Cost-effective: Renting a porta potty is often more affordable than building permanent restroom facilities, especially for short-term events or projects.
Versatility: Porta potties come in various sizes and styles, so you can choose the option that best fits your needs and budget.
Sanitation: Porta potties are designed to be hygienic and easy to clean, ensuring your guests or workers have a clean and comfortable restroom experience.
Compliance: Depending on the nature of your event or project, you may be required by law to provide restroom facilities. Renting a porta potty can help you stay in compliance with these regulations.
Area We Serve in California
History of Stockton
In 1848, gold was discovered in California, and Stockton quickly became a hub for transportation and commerce. The city's location on the San Joaquin River made it an ideal spot for shipping goods to San Francisco and beyond. During the Civil War, Stockton was crucial in supplying the Union Army with food and supplies. The city's port also transported troops and equipment to the front lines. Today, Stockton continues to be a vibrant and diverse city with a rich cultural heritage. From its historic downtown to its beautiful parks and waterfront, this dynamic city always has something to discover.